Date of publication: 28.07.2017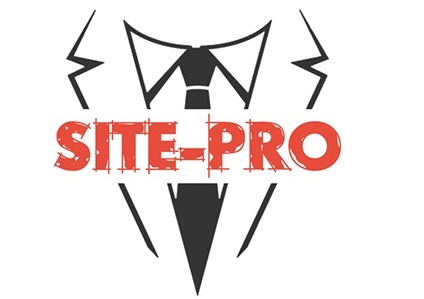 How do you imagine the best studio for website development? What specialists have to work here and what conditions do they need? According to world independent ratings, the most successful digital companies are in the US, in the UK there are a much smaller number of such companies, and the remaining 30% are located in the western part of Europe. In Ukraine and Russia, there are very few worldwide recognized IT agencies . Why?
Web design studio is a creative house. Analyzing foreign companies, employees there do not think about anything, except work. Designers, programmers and marketers are a consolidated tool that can generate ideas for 8 hours in a row. The first thing that affects the staff dedication is the amount of salary. The first thing that affects the staff dedication is the amount of salary. A person does not worry that he needs to pay a loan or to be a bread-maker in a family. The second thing is the workspace. Offices of leading companies are the peak of the design solution, a set of amenities, places for productive work and recreation.
What will happen if you order a web site in one of the 100 best web design studios in the world?
The order for the development of the site in such studios will first be studied in detail by specialists and then they decide whether they are interested in it or not. Top designers need to be engaged in interesting tasks that move their mind and imagination. Talented employees "escape" from ordinary projects because they need complexities. But if your project is an interesting plan, then it becomes a fruit for the thinking of a whole department of specialists. If you order a website in one of the best studios, they will make it best. Your web site is their creation, a piece of soul of each project participant. So, everything needs to be perfect. It will be an excellent design that will surpass your expectations. Perfectly customized usability for your audience and, of course, the impeccable software. These are the rules of the best web design studios. It's not a fact that they will do it very quickly, but it will be a high quality resource.
But what are the prices of the top web design studios?
Of course, the sites of such developers do not have a price section. There are generally few sections ... Their credibility is working on. The average prices for the smallest corporate web-site start from 3-5 thousand dollars. Of course, this is very high prices for the Ukrainian market. But if you want to enter the Western market beautifully, then it's nice to have something impressive.
If you need to order a site at a reasonable price, and the quality in many respects will not be inferior to the western one, then leave us an application. Our developers also burn with the idea of the project and love their work. We carefully treat each project and bring to it a maximum of fresh ideas.
To discuss your terms of reference, send it to us by e-mail. We will contact you after studying the tasks.
Site-pro.top