Date of publication: 21.12.2017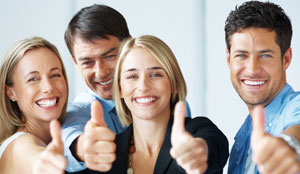 No one is surprised at the beautiful design of the site, but still not every team is able to build a competent website, and such a service is not cheap.
Build sites quickly
Development of web-sites is usually not a quick process, especially if you are applying to a small firm, or even a single perpetrator on the stock exchanges of freelancing. Even the estimate of time to implement may take up to two weeks. To accelerate this process is possible only in case, if you go to a big team with a staff of professionals of all stripes. Sitepro is taken for the creation of sites, quickly ensuring the full implementation of the project in a short period of time only because we know exactly how to distribute the workload among the execution of scope of work, and we have enough staff to control the load on programmers, and other artists major works on the web site. In addition, it allows to guarantee the quality of the final product, because the work is delegated to people on the basis of their knowledge and skills and not on the principle of " examine and  make".
Creation of sites in Moscow
A lot of it is also important to note that through the recruitment of highly qualified specialists we can afford to undertake projects of different complexity, typical for large companies the capital cities. And if you are interested in creation of sites in Moscow or Kiev, we perform large projects for large companies. We are also open to small suggestions, for small projects to really make a bright and unique, unlike corporate websites, which is characterized by a rigid framework. In any case, we will consider all your suggestions and ideas, even if in the end, all this is just pleasant conversation. Also not a problem to receive advice on any questions regarding Internet resources and also you are always welcome to explore our portfolio.
Website design and development
A bit about our capabilities. First and foremost, we specializiruetsya on the development of web sites. For us there are no barriers, whether it's a fully automated shop, or the author's website. In addition, there are other options non-standard configurations which can be discussed in personal conversation. But the creation of websites and development – not only our profile. Our company has extensive experience in promoting websites on the search engines. Our СЕО Department is constantly studying new trends in this field, and successfully apply the latest solutions in order to your site in the shortest possible time became the headliner of its niche. There is also no limits, only desire and funding. While our fees are invariably a compromise, even taking into account the unrest in the currency market and the huge demand Internet niche.
site-pro.top