Date of publication: 29.07.2017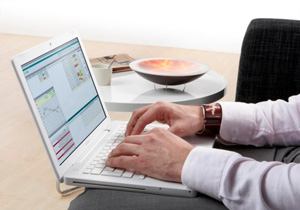 Site-card will prevent any company, whatever it was not involved. However, it is especially necessary to organizations that represent a narrow range of market services or products. On such a full measure of resource, you can express yourself with the best hand and fully present their own work and mission.
On our site, there is a possibility to order a business card site inexpensively and get a quality product that will positively affect your image among potential customers, partners, and stand out among competitors. The purpose of such a tool - not to sell, and to be remembered. This is like a regular business card - in life you give it to people who might be useful to you, and you them. On the Internet, without seeing the person, you can offer him a business card in the form of a website. If done correctly, he will call or save the resource with information about your company in the tabs.
Creation of web sites and templates with unique design
For better to choose a small yet unique design. Moreover, the site is small and the cost of specialist work will be quite acceptable. Nevertheless, if you do not want to spend time on design approval or you already have in mind a good template - we will do a site-card much faster. For resource use standard and simple to administer CMS system.
Creating web sites, such as business cards, can take up to weeks at a time. It all depends on the speed of development and harmonization of technical specifications. Dates may be slightly stretched, if you want to make up a unique design. In any case, you get a hard-working and tested product. Our specialist can show you how to manage the site: add and remove content to work with the modules. It is easy and takes little time. After all, the classic business card is only five pages: home, about us, services / products, contact the team.
Site card ordered from professionals
We have long engaged in the creation of sites of varying complexity. You can see examples of our work and check how they function today. We guarantee that the site is developed by our team will definitely fulfill all his responsibilities and tasks. Our goal - to make a product that will suit you and will be useful to your target audience. Therefore, if you need a site card to order it we will have a balanced decision. Our prices for the development of a loyal, considering the quality you get.
Before you get started, you need to familiarize yourself with the terms of reference from you. If you are already experienced with the creation of sites, then make a detailed TOR is not complexity. If you encounter this concept for the first time, we are ready to help you express your ideas in a technically correct.
Still have questions? Call us for any contact number or send an e-mail.


site-pro.top