Date of publication: 27.07.2017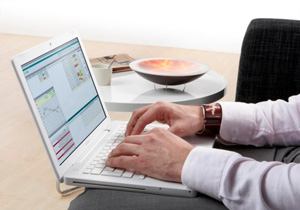 Our company is ready to provide you with the development of "turnkey". What does it mean? This service is necessary if you would like to get to the exit fully functional Internet resource that is already on the hosting. For software development - this is not all, to launch a website in operation. The concept of "development site turnkey" accommodates a wide range of services, which will save you from unnecessary problems and concerns, will make your life adaptive to any devices and search engines.
In terms of the development of this highly individual and depends on the complexity of the project. Similarly with the cost price. To announce the deadline, and the exact amount, we at least need to be familiar with your terms of reference and to discuss it in detail. We analyze the complexity and time needed to implement your ideas and we can then talk about specific numbers.
Development of the site or inexpensive yet turnkey?
Logically, the service package is more expensive than conventional software implementation. As you enter this complex will consider further:
•    Individual design
Our designer will create a design based on your needs, niche and target audience analysis. After all, we are creating a site is not for you and for your customers!
• HTML, CSS layout
This part of the program, which contemplates the realization of the layout of the selected CMS. Development of the site would be inexpensive, if you still choose a standard engine, not your own.
• Mobile adaptation
The complex program of measures to adapt the website visibility by smartphones, tablets and other mobile gadgets
• Education Management
Specialist teaching your site administrator to manage all of its functions.
• Transferring and setting up the finished web site
We transfer web-hosting resource. Last chosen together with you.
• Setting of statistics and analytics (visits, conversions meters)
• Transmission access and rights
• Policy support, counseling
Website to order the issue price
We offer some of the most loyal prices for turnkey development. You can order an inexpensive design or choose an interesting pattern along with our specialist. Price your own system will be much more expensive. It is necessary if you have provided a custom or unique functionality. In any case, our website to order that the price will be quite loyal to satisfy your needs and the output is ready to attract users.
We guarantee high quality training for your specialist filling site, add and remove categories, work with video, photo, text - all important function modules. We also provide technical support in terms of improvements or corrections. You can contact us with any questions about the site.
To discuss the problem in more detail, call us or send e TK!
Site-pro.top