Date of publication: 15.01.2018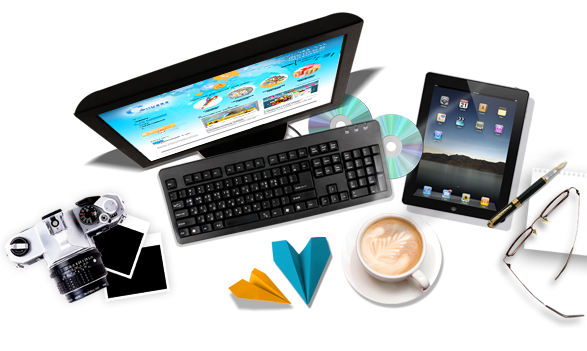 Where to order the creation of the site?
The last time the direction for creating sites has developed widely. So to find good specialists will not be a big problem. The main recommendation is not to assign work to one person, because the development of a resource, especially from scratch, alone in a short time is impossible. And the quality may be better. Then where to order a site? In Kiev there are many web studios that provide their services. Worth reading reviews about them, see portfolio, and then you can easily refer to them.
The first stages of cooperation with web-Studio
First You need to determine with the theme of the site and its purpose at the time of his service. After imagine how it should look and what functionality it should have. Then you need to describe everything described above in the document that you will provide to the web-studio to get acquainted with the task and formulate proposals and prices. Now You offer several options for the design of the main pages of the resource. By the way, for faster execution of the order, you can use ready-made templates (or you can order a simple website). In this embodiment, the Studio shows the possible custom templates, or those that have usage rights. The main advantages is that You can look at the structure and design before purchase. Also it is much cheaper personal development, though a little inferior in quality.
Do I need to sign a contract with a website development company?
The important point and the desired condition of quality and also a warranty is a contract, and documents that describe the terms of common requirements and technical specifications of the upcoming project. Creating an Internet site is no exception. The company on development sites be sure to check the question of the creation of this document. Where will be indicated the basic, additional or non-standard requirements. And also important wishes, and then, if necessary, make possible adjustments based on your own thoughts. On our resource you can familiarize yourself with all other intermediate stages, and the terms of payment for the order. But we want to warn that the studio is not responsible for miss moment points by you when drafting a technical assignment. The project is considered completed upon completion of execution of all items of the contract. But if that happens or You notice a defect during the execution of the project, let us know – we will all discuss and find possible solutions to this problem and will try to finalize.
Site-pro.top