Date of publication: 29.05.2019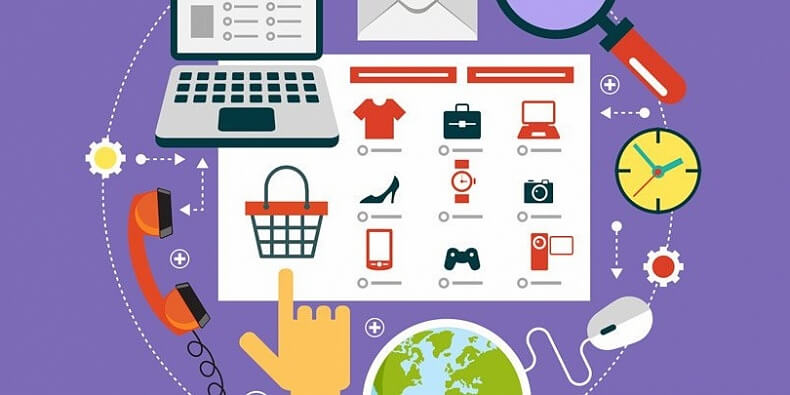 Entrepreneurs who decide to engage in sales are interested in: how to create your own online store. There are a lot of lessons and the Internet, but not all of them can help - either too "unbridled" information, or through too absurd terms.
That is why it is worth considering frequent errors and useful tips on the topic: how to create a store website from scratch.
DO NOT WAIT FOR FAST EARNINGS ON THE SITE
Creating a website for making money on the Internet is a tempting idea that requires a lot of work to implement. But even after the realization of a dream, one should not expect big money quickly. Even with all the rules of the store, the company will pay off only after a couple of years. And free profit will begin to increase in size a little later.
NARROW SPECIALIZATION IS BETTER THAN "TOTAL FOR EVERYTHING IS SOMETHING"
Having started work in sales, you need to deal with filling the store with goods. If it belongs to a novice businessman, then it is better to purchase products of one category. It's easier to calculate one demanded specialization and start promoting goods from it, than to divide your attention into many advertising campaigns.
In addition, at first it may simply not be enough strength for everything. Gradual development will give more experience and confidence than an avalanche-like success or failure.
SUCCESSFUL ONLINE STORE DEVELOPMENT ALGORITHM
According to statistics, many newcomers to online sales go out of the race due to a lack of time and effort on a large assortment, the wrong choice of goods. There are some tips from experienced sellers on how to create an online store from scratch:
Product selection. All subsequent development depends on this item. This includes the selection of suppliers (preferably wholesale), market research, identification of competitors and the needs of potential buyers.
Purchase of goods. It is better to buy the selected product at wholesale prices in order to save on start-up capital and ensure a "swing" in the margin.
Set prices. There can be any mark-up for clothes, shoes and accessories (even 90%), but 30% will be enough for medicines and consumer goods, otherwise competitors will change all customers.
Start on social networks. In order to "probe the soil" and try yourself as an entrepreneur, you can create a store page on a social network and start selling there. Having learned how to organize goods circulation and gain experience, you can launch a larger store.
Creating a website for an online store. He will improve the sales process, bringing it to automaticity - orders and payment will occur regardless of the owner. It will become easier to take into account the availability of products, launch promotions and conduct sales analysis.
An online store should be created when there is precise confidence in the demand for products. Otherwise, you can lose both start-up capital and a dream. You can always try yourself at low altitudes before developing something more.
Site-pro.top