Date of publication: 28.11.2018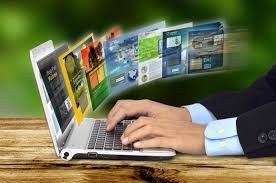 Company Site-Pro.top offers the services of creating a Landing page for a business in Ukraine. Landing page, it's also a landing page, is a network resource where users can get by clicking on contextual advertising links or as a result of searches in search engines. To attract the attention of the target audience to their products and services, most entrepreneurs prefer to create a Landing page, and not just a standard site. Landing page, as well as other Internet resources, is filled with graphic and textual content and has a certain structure. However, the Landing page has a number of significant differences that contribute to more effective business promotion:
Landing page is not overloaded with graphics. When designing a page, webmasters focus only on the most necessary elements: a feedback form for users, an application, a subscription, etc .;
On one page there is one commercial offer or service - it will be more convenient for the user to navigate in the catalog;
only specifics, no extraneous information or advertising;
Thanks to these features, the user who has come to the landing-page, easily finds what interests him, and receives the necessary information, easily focusing on the page.
The landing page has the following structure:
The cap with the contacts of the company.
Offer a product or service with a picture and a headline, conspicuous.
Feedback form, customer reviews.
List of clients who have already purchased goods or used the services of the company.
Landing pages are characterized by a high percentage of conversion, so with the help of such resources, it is quite possible to test a sales area, sell out or promote a new product. If you want to qualitatively promote your business and attract new customers in the shortest possible time, hurry to order a landing page for your business on the site Site-Pro.top. The web designer will develop several site layouts for you to choose from, fill the pages with content and do everything to ensure that your landing page is among the first to come from search results. Experts guarantee that after the appearance of the Landing-Page they instantly find out about your business online, and the first earnings will not keep you waiting.
site-pro.top