Date of publication: 28.11.2018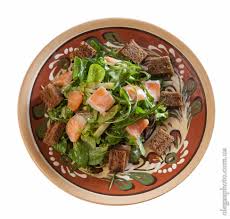 How to reach potential customers to all the advantages of your institution? How to tell them about the latest offers? How to quickly explain to them that you can have dinner and spend any holidays? Will your customers be able to order the desired dishes from the office space or their own apartment, while not specifying whether there is something on the menu?
The information below will be useful for owners of any establishments, ranging from bakeries and ending with expensive restaurants:
We will tell you why a landing page is required for a restaurant on the site Site-pro.top. You will understand how to turn visitors into regular customers and how to surpass competitors.
Why does the institution need Landing Page
Food is the product you want to show. Bright appetizing photos, well-thought-out promotions and favorable discounts attract new customers and keep old ones.
Usually on landings a certain service or product is promoted. To achieve great results, you will need to show the user something one. Deciding to order a catering landing page, you can:
hold banquets;
Announce new items in the menu;
promote discounts, etc.
Benefits that are interesting to users, you need to allocate as much as possible. For example, your employee is a famous employee. Or do you regularly distribute gifts to people who have a birthday today. Or are the only institution in town that promotes a tasty menu for vegetarians. In any case, Landing Page for a restaurant in Ukraine will be useful.
What can be done with landing
Landing for a restaurant and other establishments allows you to:
conduct contests and promotions at any convenient time. As a test, you can make different options and see which one of them will appeal to the public the most.
Talk about special offers. For example, about the possibility of holding an event in honor of the birth of a child. Deciding to order a landing page for a business, you will help users make the right choice.
Organize the sale of delicious dishes online.
With the help of LandingPage for a cafe, you will also be able to collect customer phone numbers and emails. Everything is done only with their permission. The advantage of this approach is that you get a chance to further remind visitors of your establishment.
site-pro.top