Date of publication: 23.12.2017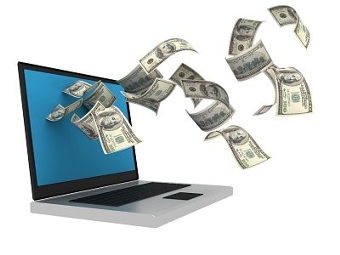 The main way to earn lies in the statistics of traffic. The more people are on the resource, the greater the number of customers you will get.
Website promotion in the network
There are many ways to attract buyers. The information space around us is already saturated with advertising, and the reality is – we are no longer willing to buy what we see. We tend to look for what you need.
 Website promotion in the network, in many cases, based on the clog of ether. A variety of banners, advertising, and all this costs money. And due to the scale is the result. However, with the CEO everything is different. It is the science of how to make your site one of the first in the list when someone searches for something, he needs to search engines. You are not trying to lead the visitor for what he not wants. You give him the opportunity to get what he needs. It also costs money, but in limited quantities, and not forever, because the obtained position is fixed for you in the long term, subject to periodic monitoring and support.
Website promotion and optimization
The technology of how to make your site main in extradition on different positions is actually purely individual. There is no single algorithm, which employs professionals. So our Department has its own approach, which is able to achieve the goals faster than the competition. Website promotion and optimization starts about the same. Your site is being upgraded based on the capital truths of an effective structure. We check it for errors and missing elements, and then begins work on niches you are interested in. The result of this work is planned for more than six months forward a plan to nominate your site for all the selected items. Unfortunately, much depends on funding, but we are not talking about emoluments, specifically about the budget allocated for promotion.
Website Promotion on google
Perhaps the most mysterious search engine in terms of optimization technologies was google. This is the largest site, and if we talk about the promotion of the site, then basically it's about this giant. Website promotion on google is performed by evaluating the popularity of selected niche keywords. Of course the process much more complicated than drawing up the most appropriate word list, but this is a fundamental step. Also interesting in this question and the policy Google – they change something. BUT our experts constantly monitor all the adjustments and innovations in the methodology of the question, so you may not worry about your project, simply making a profit from another query that was in the top positions of search engines.
Site-pro.top