Date of publication: 24.02.2018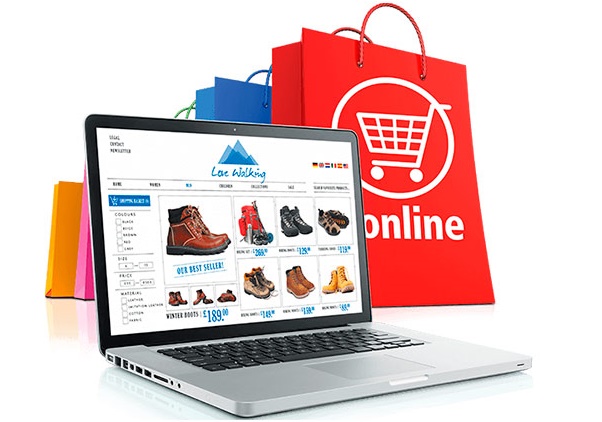 Development of a website online store price
About 80% of all web studios are using CMS systems (otherwise referred to as "engine") of third-party developers, both paid and free, and only 20% use systems developed by their companies. Most popular free CMS systems: Joomla! Drupal, WordPress, PHP-Nuke, and many others. To make the site, is to make a design, put it together and the website is ready! Development of a website online store, the price in such circumstances would be very low. There are many free extensions for all the above CMS systems, all available for free download from the Internet. How easy! Many will think, and many even decide to make a website yourself, but nothing good will come of it. If you have never engaged in such things, you will need a lot of time, which is already lacking to understand all the subtleties of this craft. The second reason lies in the fact that the data CMS was created with the aim to please everyone, and when the time comes, You begin to realize that the site is not working as You would like.
Development of a website in the Crimea
You will understand that the possibilities of CMS are no longer enough for you, you can not deploy an online store based on CMS data, these modules exist, but they are paid and you will need the help of an expensive qualified specialist who knows what is the development of a website in the Crimea. Web studios that work with these CMS systems  lift ones hands in dismay, because setting up the system and programming it are different things, or they will be asked to create everything from scratch using paid CMS systems, not paying attention to the time, effort and money spent. All this is not a myth, and the inevitable cycle of development of the site. Company facing this issue, come to us with a request to translate the website with free CMS systems, and Express your wishes, who would like to see in the new site. From this point begins the difference of the creators of the sites from the developers.
Development of the site undertaking
"Site-pro" only works with their CMS systems that have been developed over the years. They are simple and effective, perform only those tasks that need You. To set and in time to expand the functional part for us is not a problem. Extensive experience of programming sites and projects is limited only by the imagination. Development of the site undertaking will not take us much time and will not create any problems. If You need a system that tracks all activities of users who come to Your website: visited links, entry point, duration of viewing of each page, total time spent on the site, all feasible and available. Any of your tasks are within our power! If you still decided to create the site yourself in order to save money, after a long process of creation you will need hosting (the place from where the site will be loaded) and the domain name (website address). We offer You to save some time and order a professional customization of the website. You will receive a website design is executed in corporate style of Your company or store, annual domain name registration and exclusive email address. A profitable offer, is not it?
Site-pro.top