Date of publication: 28.11.2018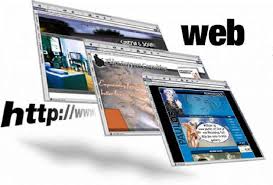 Online games tightly entered the life of mankind. E-sports and entertainment games bring people together. In each project there are teams of players that make up guilds and clans. If we are talking about a serious approach, you will need your own website with information about the clan, time of charges, raid schedule, etc. The easiest way to create a site for the clan on site-pro.top. The service has many variations on the creation of sites, there are courses to promote, attract the audience.
How it works
Web Studio offers powerful tools for creating and configuring your own online resource. If you are looking for where you can create a site for the clan, think about using the services of the studio.
Sites for clans in Kiev line up according to user needs:
The resource must meet specific needs. In addition, you will need a blog and / or forum.
Structured, systematized information on the site. Hierarchical links.
The main problem, how to make a site for the clan, is a special theme. Web studio products allow you to add guides, subject links and videos in the right quantity.
Adaptive design. All modern sites should adapt to different screen formats and devices, to be convenient to use.
Sites for clans on site-pro.top allow you to connect broadcasts, edit page codes, etc.
Web Studio will tell you how to make a good site for the clan without unnecessary investments and errors. It is your guild that will stand out against the background of other high-quality, user-friendly resource.
In addition, the studio offers a huge selection of additional services. You no longer need to look for where it is better to create a site for the clan, especially if the owners want to receive income from the resource. The right sites will always find an audience by interest. By placing ads on the pages, you will recoup the investment in the development.
To order a site for the clan on site-pro.top, please contact us by phone, Skype, mail or a special feedback form. We guarantee the development of a unique resource for any tasks with the necessary functionality. We will help promote the resource in search engines at the request of the client.
site-pro.top