Date of publication: 27.12.2018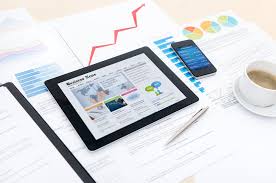 For a long time the site for business is not something secondary. Now it is a real and important thing. This development strategy should not be missed. Of course, the image is also of great importance. However, there are quite a few other advantages, which are why websites for business in Ukraine are necessary.
New customers and business promotion
If we look at history, we can see that a number of startups that were created 3-5 years ago surpassed corporations with a half-century history in terms of capitalization. Therefore, many people view the Internet not only as entertainment and an opportunity to communicate with people from anywhere in the world. Global Network is a great direction for the development of their business. A well-made site for small businesses can attract hundreds and thousands of potential customers. Thanks to the Internet, many businessmen have brought their projects to the global level.
Flexible experiments
For marketing professionals, the main principles are:
experimentation;
analyzing;
measurement of results.
Website development for business (Landing for business) suggests that you can create various experiments that cannot be done offline. Thanks to the context, e-newsletter, promotions and banners you will be able to test the audience and in every way modify the data on the portal.
Communication
The Internet is an excellent way to communicate with people. In turn, the creation of websites for business gives every chance to promote their business. For communication with potential buyers, you can use:
online consultants;
FAQ page;
forums;
survey form.
Building a brand and community
From the side of people it is necessary to achieve full-fledged loyalty. The portal is required to provide useful information and ensure good quality services and products. This will create a real community around your portal. The site for business on the site Site-pro.top will help set up users in a positive way. These people will become an effective tool that influences a business much better than any advertisements.
If you decide to order a website for business, you should know - building a brand online will consolidate the position of the company and set you apart from other competitors. Reference recommendations on other portals will provide a regular flow of free referral traffic. They will be interested users.
Service and informational support
Creating a website for business allows you to quickly change any information on the portal. This can be done in any place where there is access to the Internet. Some of the users are looking for specific information on the resource, other people are interested to start cooperating with your company. If you make a website for business, you can satisfy the curiosity of those and others.
Website development for business will give you all of the above possibilities.
Site-pro.top