Date of publication: 03.02.2018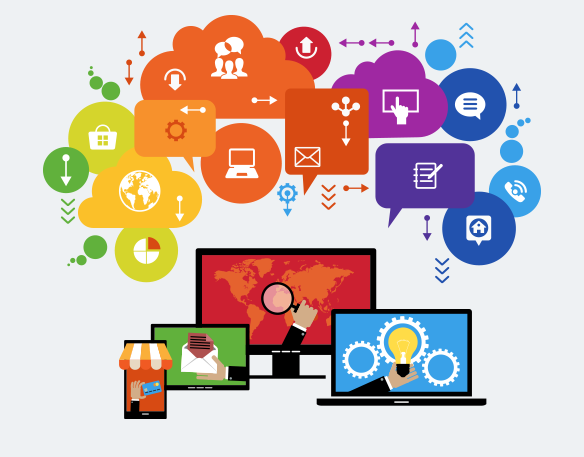 The creation of a corporate portal
We are engaged in professional creation of sites and their promotion since 2010. Studio "Site-pro" offers a full range of services required for the manufacture of full sites:
domain name registration;
creation of sites in HTML and PHP;
creation of CMS sites with management systems;
creation of online stores;
creation of a corporate portal;
site placement on high-speed hosting with unlimited traffic;
promotion and further promotion of sites;
writing of thematic articles;
FLASH animation;
3D graphics, 3D animation;
development of color scale;
development of corporate identity;
development of individual design;
logo development.
The establishment of portal a price
We offer quality design at the world level, which You can be proud of. We do not leave our partners and are interested in further cooperation. Even if you are just starting your business, we are able to loudly announce you. We can create you a worthy representation both in the Ukrainian and in the international part of the Internet. And if Your product or service is competitive, customers will not have to wait long. We also offer the creation of the portal, the price depends on Your wishes. Work was done for foreign companies. We offer a serious partner discounts the opportunity to return the cost of the website, attracting regular customers. And it is not difficult, because your friends will ask who did Your website. By contacting us You get quality, speed, relatively low cost and real benefits.
Creation of a professional website
Unlike many "masters", we are not engaged in cheap hackwork. We make sites that really work and, with the right approach, help their owners to earn money for them afterwards for many years. Creation of a professional website is not easy, it can only be done based on the knowledge acquired through years of experienced, permanent analysis of the market and extensive training to every project, including analysis of competitors ' activities. We are often approached with a request for someone to remake a non-working site. It is better to go to us at once. Unlike other sites, our work almost without interruption. Perfected over the years understanding of working of search engine algorithms and many years of experience of promotion of sites makes it relatively low cost and honest ways to achieve good results in raising the rankings of websites in search engines.
Site-pro.top