Date of publication: 28.11.2016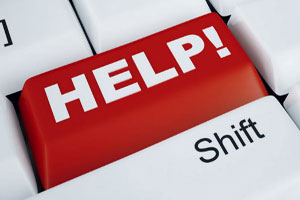 To order a website design and development is a very important strategic step for your business, but it's just the top of the iceberg. In order for your site to function properly and at the same time fully perform its tasks, it is necessary to provide comprehensive technical support in time. Of course you can employ a special worker for this job, but it will be extra salary costs , for workplace design, for technical equipment, sick pay and leave allowance and if he does not know the nuances of this process is the gradual destruction of even the most successful and accurately thought-out website. In order for you to avoid such difficulties, we suggest you to use our service for maintenance of your website.
What does this service involve?
• Improvement of your website, its regular modification, updating, design change, posting of new articles and lots, preparation of banners;
• Identification and elimination of various types of errors and problems;
• Regular testing of the resource functionality as a whole;
• If it's necessary, we provide advice on the functioning of the website.
Timely and high-quality technical support of the website will lead to its uninterrupted and coordinated work. Regardless of the time of day, any client or partner can visit your resource and see the information that interests him!
If you want to make your business effective, we are waiting for you!
Site-pro.top