Date of publication: 29.12.2016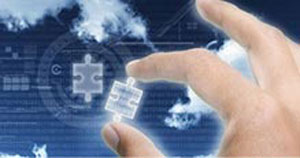 Our team is engaged in the development of online shops of any size. We are ready to perform your job as a standard CMS system and make your own system to meet your needs in a non-standard functionality. The cost of creating an online store and terms are always calculated individually after reviewing the terms of reference. Online store Kiev Development held by experienced professionals who understand how to operate the site must be from a user perspective.
To begin the development of an online store you need:
Leave us your request or call;
To approve the terms of reference, or your co-develop its;
We appreciate the complexity of the work, time and can tell you the price;
In the case of a positive decision, draw up and sign a contract;
We are waiting for the design and together with you select a template;
Perform the software part, layout.
Creating an online store price for the functional
The main factor that affects the cost - it is necessary functionality and shop opportunities. Sites on standard platforms are much cheaper than your own solutions. Their term of execution less. It is understood that for sites with a large number of goods or multi shops hard to find classical CMS system that will provide the required speed and quality of work. So here, to create an online store price can not be small.
The main objective of the developer - this is the site where the user to be nice and easy to shop. The pages should be all intuitive; you must explicitly configure the filter to find the desired item easily. It is imperative to consider the logic module related products, to increase the percentage of incremental sales. The visitor must move quickly and smoothly from section to section, to compare the goods and arrange it in a matter of seconds.
Order site shop, which sells
In the online shop is not affable consultant who will conduct the visitor to the desired shelf and help with the selection. Therefore, should sell the website itself. The user must immediately be guided where to find what he needs. From here comes up the importance of properly configured search within a site that works flawlessly and understands the request is not worse than human.
 If you decide to order a website online store at our studio, you will receive the product is ready to work with your clients. Usability, nice design and fast operation - the three pillars on which is based the quality online store in which you want to return. Prices of most goods to dozens of resources, there are not different at all. Therefore, the decision to purchase the user receives based on other criteria. One of them - on how nice and comfortable shopping here.
To share your shopping has become an enjoyable experience; leave us a request to develop. We will contact you!
Site-pro.top