Date of publication: 25.12.2016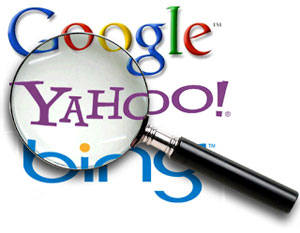 If the advance of sites in the market leaders has a pocket, and you can not afford the work of a large team of specialists, you can apply to small companies, which only brings ever his authority. There are young and advanced professionals with fresh ideas and innovative approaches to work. Low-cost promotion, of course, may seem suspicious. However, company's prices largely depend on their fixed costs, which are necessary to recoup. The more expensive and more office staff, technical equipment, the more services will cost. Sometimes high prices justified the big competition in the market and the steep experts who are working on your site. Nevertheless, often overpriced because celebrities digital agency. So, choose judiciously contractors.
The first stage - optimization
Of course, you first need to get acquainted with their contractors, to discuss your business and goals, short and long term. From them based promotion strategy, which is designed for a certain period and will change more than once, depending on the market demand, exchange rates and even the political situation. At SEO affects a lot of factors. Site optimization - this is the beginning of work of technical SEO specialist, when most analysts work has already been done. These manipulations are intended to "restore order" in your life. To rank the site correctly, this little purchase options - you need to create conducive conditions. These include accelerating the download pages, writing the correct meta-tags for all pages, optimized searches texts, internal linking, and many other small and weighty factors.
Book promotion by region or across the country
Our team is moving online resources on the steps of search results is not the first year and we have it out pretty well. We can familiarize you with the results of his work that you have seen in our professionalism. Of course, every client wants his site as soon as possible ahead of the competition and took off the cream of the SERPs. But before you order a promotion, you must understand the competition in the market. On it depends the complexity and the time of promotion. Reputable and established sites do not allow young resources above them. But if your site is not new, and has a certain history and credibility, it will be easier to move.
The main basis of the logic of search algorithms is the external promotion. This purchase links from other sites to yours. At the same time donor, sites must be carefully selected so as not to harm your resource.
To discuss the project, please call us!
Site-pro.top