Date of publication: 28.11.2016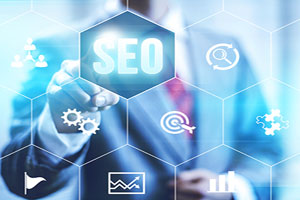 Organic traffic is an indicator of the number of targeted visitors who have followed to a website for search engine-relevant searches for your website. Target visitors are users who are ready to perform the action that interests you momentarily. It can be an application for services or purchase of goods. Of all the possible ways to promote the website and attract the target audience of the most effective tracking search engines.
In order for your site to be at the top of the search engine, it must be competently optimized. So, we offer to use our service to optimize and promote your website. Because the success of the website depends on how often its target audience will see it.
The correct and high-quality work of masters of SEO system is the long term result. It is worth considering that you need to update the content of the site with updated keynotes at times. Your site should be unique, with the necessary number of requests, to which the search engines will respond.
Our specialists will perform this work at the highest level.
Do not throw money at contextual advertising, properly optimized website will make you profit without it. Contact us and we will make your Internet business profitable.
Site-pro.top