Date of publication: 28.11.2016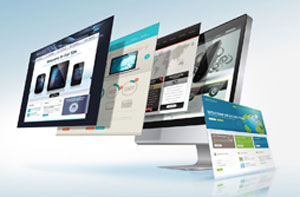 Internet gradually filled the whole world, and we can not imagine his life without social networks, search engines, online shops, etc. Therefore the development and creation of sites, to date, quite popular service. Placing your own website on the Internet - it's a great advertisement for your services, convenient form of trade ... It is with great pleasure ready to help you in such a fashion and such a complex issue. Yes, now you can find a lot of offers from other companies on the design and creation of sites, and pops up a logical question: "Why us?":
Our anti-crisis prices and unbeatable quality;
For each client, we are looking for an individual approach;
We do not only develop and create a site, we will provide in the future quality and timely technical support;
We develop websites, taking into account operating comfort;
We have a proven and reliable hosting;
For us is not important region you live, work remotely, quickly and efficiently.
The main objective of our development and advocates the creation of sites, regardless of the complexity, the output of only the highest quality sites and the most affordable price. The web is a very difficult and demanding job - the first brick in your online business, and it is for this reason, we recommend that you contact the professionals.
Leave your application, you will be pleasantly surprised!
Site-pro.top